Munich sidetrips
Day trips and tours from Munich into Bavaria and Austria
Munich sits in the heart of the Bavarian Alps, a region of spectacular scenery; any trip out into the surrounding countryside is bound to be unforgettable.
In addition to the Bavarian excursions below, Munich is pretty close to some great destinations in the Austrian Alps: just two to three hours away from Innsbruck, and 1.5 to 2 hours from Salzburg by train.
Nearby side trips in Bavaria

★★★ Neuschwanstein Castle - Ever wonder where Walt Disney got the idea for that precious Cinderella castle at his theme parks? He drew direct inspiration, and even some architectural blueprints, right from Bavaria's storybook castle, Neuschwanstein...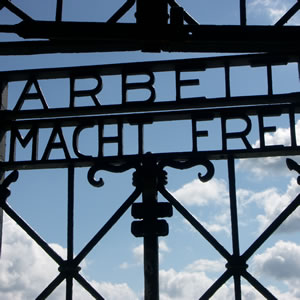 ★ Dachau - In 1933, in a little town outside Munich, SS leader Heinrich Himmler set up the Nazi's first concentration camp. By the end of the war, 206,000 prisoners had officially been registered here; countless thousands more were interned without record...

Weiskirche - One of the masterpieces of the exceedingly flamboyant architectural period called rococo sits in the middle of an unassuming cow pasture in the Alpine foothills, an enormous pilgrim's church whose stuccoed, frescoed interior is a sight to behold....

Longer excursions

★★ The Romantic Road, Germany - The 180-mile Romantischestrasse from Würzburg to Füssen meanders through Franconia, Swabia, and Bavaria to the foothills of the Alps, passing hamlets, medieval walled villages, and 2,000-year-old towns established by the Romans, including Rothenburg ob der Tauber, Dinkelsbühl, Nördlingen, and Augsburg...

★★ Salzburg, Austria- Salzburg—the city of Mozart and The Sound of Music—is alive with beautiful baroque architecture, craggy castles, concerts and musical performances galore, and that cozy welcoming feeling you can only get in these kinds of pint-sized Alpine cities...

★ Innsbruck, Austria - Imperial home away from home for the Hapsburgs (and occasional host to the Winter Olympics), Innsbruck is a sleepy little gem of a town nestled amid a ring of stupendous Alps on a milky white river. This city-sized village is also a base for some of the best skiing, hiking, and scenic drives of the North Tyrol region...

Tours
Book a tour: Perhaps the eastiest way to make a day trip is to let others take care of the logistics and transportation—and provide you with a tour guide—on a guided tour side trip from Munich. You can book these at a discount via our partners Viator.com:


| | |
| --- | --- |
| The Travel Store | |