Munich beer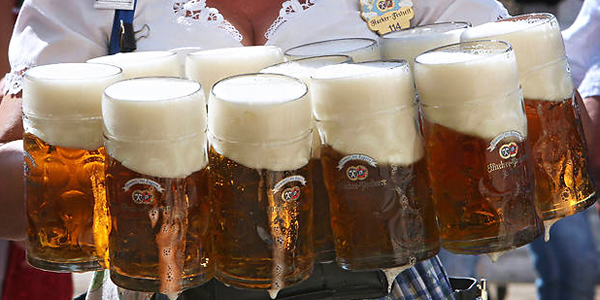 The beer of Munich, Germany
The Beer Essentials
Brew rights have been fiercely debated through the ages, from the 16th-century Purity Laws, to the 19th-century riots protesting an ale tax, to the Beer Garden Revolution of 1995, when 20,000 Munichers gathered to defend their rights to drink in an open-air beer garden.
So hoist a liter mass of frothy bier and say Prost! (cheers!) to perhaps the most beer-lovin' city on Earth.
Munich is deservedly one of the world's beer capitals, so celebrate that status with toast after toast of light beer (that's the color, folks, not the calories) that comes in a giant liter-sized mug called ein Mass.
How to order a beer in Munich
Outside of Oktoberfest tents, if you just order ein Bier, you'll usually get a more manageable half-liter.
If you want the big boy—the liter-sized mug—make sure to order it by name: ein Mass.
Types of beer in Munich
Every good bräuhaus has its own line of home-brewed beers—they've been microbreweries since the Middle Ages—but here are some general terms you'll run across.
Helles means light-colored beer.
Dunkles is dark beer.
Munich beer types include:
Pils - Typical ale.
Dunklesbier, bock, or dopplebock - Variations on the dark brown ale and dark beer theme.
Weissbier - Made with wheat; a bit sweeter than usual.
Radlermass - a beer-and-lemonade spritzer.
All Munich beers are made under the strictest quality guidelines and almost never contain preservatives (Germans drink it so quickly, there's no need).
Tips
Book a tour: Visit the beer halls of Munich on a guided tour booked at a discount via our partners Viator.com:


| | |
| --- | --- |
| The Travel Store | |