Hofbräuhaus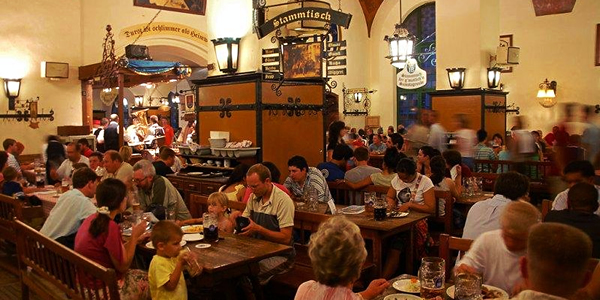 Photos: BBMC Tobias Ranzinger
The most famous bierhalle in Munich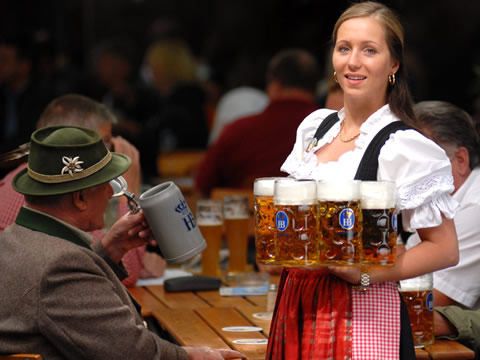 (Photos: BBMC Tobias Ranzinger) The most famous tavern in Munich—heck, probably the most famous beer hall in the entire world—is the Hofbräuhaus.
The current building is only about 100 years old, but a Hofbräuhaus has been here since 1589. Though perpetually chockablock with out-of-towners these days, it's still fun.
The Hofbräuhaus is state-run, can seat 4,500 people over three floors (there's dancing on the fourth), and provides the requisite oompah music from 11am right on through until closing at 11:30pm. (The daily Bavarian folk evening show starts at 8pm.)
If you can't be in Munich for Oktoberfest, this place will give you a pretty good idea of what you're missing.
Tips
Book a tour: Visit the Hofbraühaus on a guided tour booked at a discount via our partners Viator.com:
| | |
| --- | --- |
| The Travel Store | |
Hofbräuhaus München