Deutsches Museum
★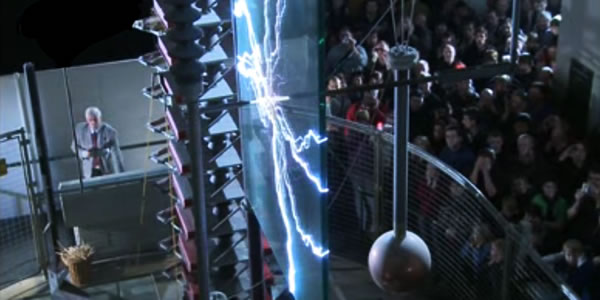 The High Voltage Show at the Deutsches Museum. (Photo courtesy of Deutsches Museum)
The awesome German Museum of Science & Technology in Munich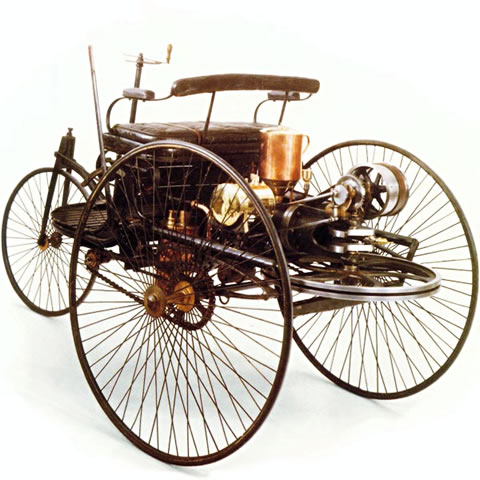 The world's first gasoline-powered vehicle, an 1886 Benz tricycle.The "German Museum" of Munich is a fantastic see-and-touch science museum.
The placards are in German and English, and the rooms cover in incredible depth such diverse subjects as industrial machinery, the digging of tunnels, astronautics, computers and microelectronics, textiles, mining, and electricity.
Definitely don't miss the noon High Voltage demonstrations at the Faraday Cage that actually produce lightning—they even stick some poor employee in a tiny Faraday sphere and run 20,000 volts through it, just to entertain the kiddies. (in German only, but indoor lightning is impressive in any language).
Kids will have a blast.
There's a hangar filled with historic aircraft and a collection of venerable cars, including the very first automobile—a motorized tricycle patented by Carl Benz in 29 January 1886 and the first vehicle to use a gasoline-powered engine.
Other firsts enshrined here include the diesel engine (1897), electric dynamo (1866), and the lab bench at which Hahn and Strassmann first split the atom (1938).
Tips & Links
Deutsches Museum details
How long does the Deutsches Museum take?
Useful Munich links & resources
Munich tours
| | |
| --- | --- |
| The Travel Store | |