Donisl
★

[closed until 2015]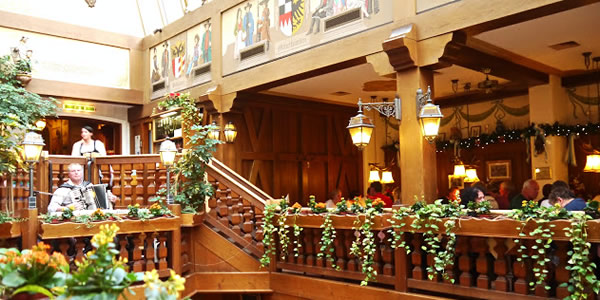 Munich's oldest beer hall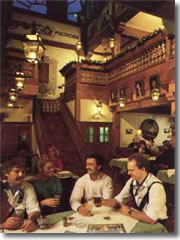 Munich's oldest beer hall (est. 1315) closed in 2013 for extensive renovations to the historic building itself. It will reopen in the fall of 2015.
It has summer tables right on the Marienplatz and skylit pine-panelled galleries inside. You just gotta love a tavern named for a past owner who himself was actually named after the Roman god of wne and spirits, "Dionysius" (Donisl was a shortened form).
The menu's backbone of Bavarian cuisine features the traditional weisswurst; but the restaurant also serves specials that draw from many culinary traditions (when the chef offers duck, dive for it).
It can be a bit hokey, but sometimes the accordion player makes it all feel that much more Bavarian.
| | |
| --- | --- |
| The Travel Store | |
Restaurant Donisl Bayerischer