Barcelona in 1 day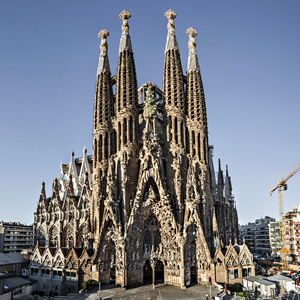 9am
Sagrada Familia
11am
La Pedrera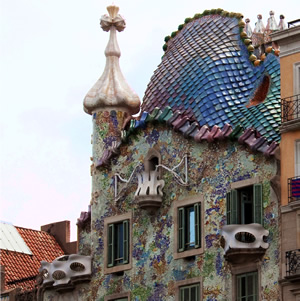 Noon
Casa Batlló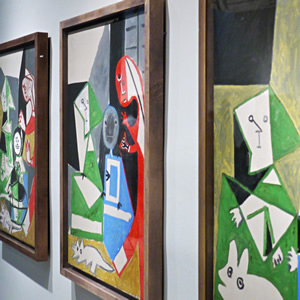 1pm
Picasso Museum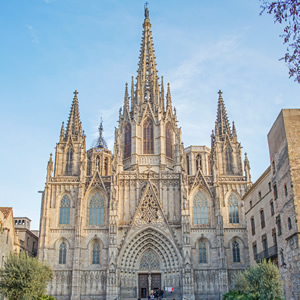 3pm
Cathedral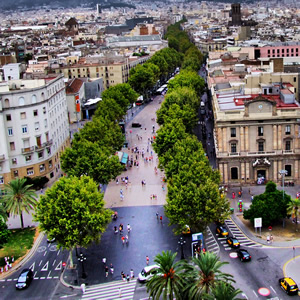 4pm
La Rambla
6pm
Tapas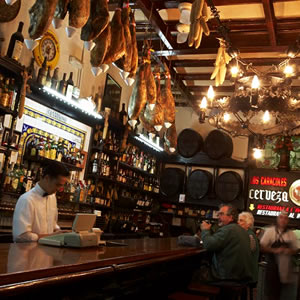 7pm
Dinner
How to see Barcelona in just one day
Morning - Discover Modernisme in the New City
9am: Begin early in the morning at the only grand cathedral of Europe still in the midst of being built, Gaudí's massive, drippy, sand castle of a church called the Sagrada Familia, a masterpiece-in-progress of Barcelona's unique Moderisme style of Art Nouveau.
Take 90 minutes or so to clamber around its spires and admire the whimsical sculpture adorning its odd hidden corners.
11am: Then take the metro to Diagonal for more Modernisme masterpieces, starting with a tour of Gaudí's Casa Milà "La Pedrera" (spend about 45 minutes in there).
Noon: Then proceed to stroll the famed Illa de la Discòrdia along Passeig de Gràcia, home to a string of Modernisme buildings (allow another 30 minutes for the walk and to take pictures of the Casa Batlló and other striking Art Nouveau structures).
Afternoon - Explore the Old City
1pm: Hop back on the metro at the Passeig de Gràcia stop to tunnel to the Jaume I stop so that—after grabbing some lunch on the go—you pop into the Museu Picasso, a museum honoring Barcelona's other artistic giant of the 20th century with many fine works, including some classically styled canvasses Picasso painted as a teenager, well before he delved into Cubism (45 minutes).
3pm: Backtrack along Carrer de la Princesa/Carrer de Jaume I to turn right on Carrer de la Dagueria, which becomes Carrer Freneria as it passes some Roman columns and, eventually, spills into the square in front of Barcelona's massive Gothic Catedral (30 minutes).
Evening - Strolling & snacking

4pm: As evening draws near, make your way over to the grand promenade of La Rambla to watch the street performers, the locals out for their paseo (evening walk), and simply stroll one of the greatest pedestrian boulevards in Europe.
6pm: Cut out by 6pm or so to tapeo—like a pub crawl, only for tapas, nibbling your way from bar to bar—before heading back to your hotel to rest up from your full day and prepare for a properly Spanish dinnertime and a 10pm meal at Los Caracoles.
Tips & Links
Yes, but how long should I spend in Barcelona?
If you're just passing through, I'd give Barcelona at least two full days.
It is a lovely place to relax, however, so you might be happier spending 3-4 days.
Why don't the hours and time spent add up?
You may notice that I have you arriving at Sagrada Familia at 9am, spending 90 minutes there, but then not starting at the next stop (La Pedrera) until 11am.
No, my math is not wrong. I am simply allowing you the necessary time to get from place to place—walking, riding the Metro, walking some more—plus the inevitable time lost standing in ticket lines or waiting on a tour to start.
Whenever drawing up an itinerary, always leave time for the logistics.
Also, pad it with a bit extra for potential delays, unexpected discoveries along the way, or just for thsoe times when you find yourself delighted with something and end up spending longer there than originally planned.
Useful links & resources
SIGHTS

Barcelona tourist info: Barcelonaturisme.com (info office), Guiadelocio.com (events mag); Catalunya.com (regional info), Spain.info

Sightseeing passes: Barcelona Card (20+ sights; transport; discounts), Museum Pass (6 sights)

Tours & activities: Viator.com, ContextTravel.com, UrbanAdventures.com, City-Discovery.com, Intrepidtravel.com, Gadventures.com

LODGING

Hotels: Booking.com, Venere.com, Priceline.com
, Hotels.com

B&Bs: Booking.com, Bedandbreakfast.com, Airbnb.com, Venere.com

Apartments: Rentalo.com, Vrbo.com, Booking.com, Airbnb.com, Interhomeusa.com, Homeaway.com


Hostels & campgrounds: Hostelbookers.com, Hostelworld.com, Hostelz.com, Booking.com

TRANSPORT

Airfares:
Airports:
Aena.es
Trains:
Raileurope.com
(throughout Europe),
Renfe.com
(within Spain),
Bahn.de
(throughout Europe),
Seat61.com
Public transport:
Barcelona Card
(free transport; sightseeing);
Search all public transit:
mou-te.gencat.cat
;
Metro/Bus:
Tmb.cat
;
Tram:
Trambcn.com
;
Light rail:
Fgc.cat
;
Taxi:
Taxibarcelona.cat
Car rentals:
Autoeurope.com
,
RentalCars.com
,
Momondo.com
,
Orbitz.com
,
Expedia.com,
Travelocity.com
,
Kayak.com
Get a sightseeing / transport pass
Barcelona tours
Related Articles
| | |
| --- | --- |
| The Travel Store | |
Useful Links
SIGHTS
Barcelona tourist info:
Barcelonaturisme.com
(info office),
Guiadelocio.com
(events mag);
Catalunya.com
(regional info),
Spain.info
Sightseeing passes:
Barcelona Card
(20+ sights; transport; discounts),
Museum Pass
(6 sights)
Tours & activities:
Viator.com
,
ContextTravel.com
,
UrbanAdventures.com
,
City-Discovery.com
,
Intrepidtravel.com
,
Gadventures.com
LODGING
Hotels:
Booking.com
,
Venere.com
,
Priceline.com
,
Hotels.com
B&Bs:
Booking.com
,
Bedandbreakfast.com
,
Airbnb.com
,
Venere.com
Apartments:
Rentalo.com
,
Vrbo.com
,
Booking.com
,
Airbnb.com
,
Interhomeusa.com
,
Homeaway.com
Hostels & campgrounds
:
Hostelbookers.com
,
Hostelworld.com
,
Hostelz.com
,
Booking.com
TRANSPORT
Airfares:
Airports:
Aena.es
Trains:
Raileurope.com
(throughout Europe),
Renfe.com
(within Spain),
Bahn.de
(throughout Europe),
Seat61.com
Public transport:
Barcelona Card
(free transport; sightseeing);
Search all public transit:
mou-te.gencat.cat
;
Metro/Bus:
Tmb.cat
;
Tram:
Trambcn.com
;
Light rail:
Fgc.cat
;
Taxi:
Taxibarcelona.cat
Car rentals:
Autoeurope.com
,
RentalCars.com
,
Momondo.com
,
Orbitz.com
,
Expedia.com,
Travelocity.com
,
Kayak.com