Bodensee cruises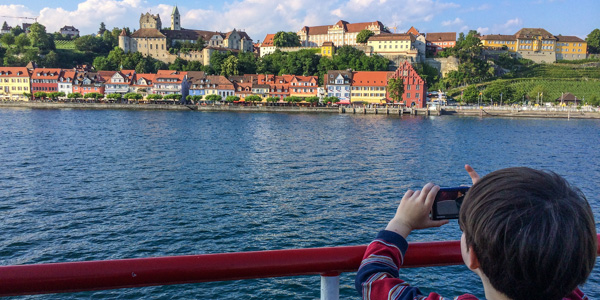 Cruising Lake Constance.
Cruise Lake Constance on ferries and dinner boats
Flit between the shoreline attractions by ferry, or take a leisurely dinner cruise at sunset, with the villages and vineyards of Germany sliding past to one side and the peaks of the Alps rising above the far Swiss shore.
A lake is meant to be enjoyed from the water.
The best option for exploring the northwestern shores of the Bodensee—with stops at the Mainau flower island, Konstanz, Überlingen, and Unteruhldingen (Bronze Age Village)—is the Heidegger ferry (Bodenseeschiff.de).
Fares run €5–€10, with panoramic tours just €8.50–€10, and food and drinks are available on board.
There are also car ferries and a catamaran (Stadtwerke.konstanz.de) providing some point-to-point services.
Tips & links
Details
How long should does a lake cruise take?
Well, point-to-point rides can be as brief as 15–20 minutes.
Panoramic lake cruises can last anywhere from 75 minutes to three hours.
Useful links & resources
| | |
| --- | --- |
| The Travel Store | |