Baiersbronn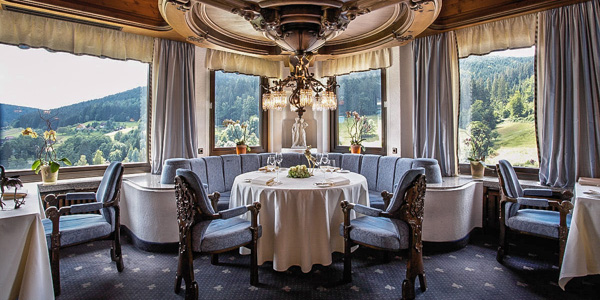 Restaurant Schwarzwaldstube has three Michelin stars for its cooking—and a five-star view of the Black Forest. (Photo courtesy of
Hotel Traube Tonbach
)
This Black Forest town has three Michelin-starred restaurants—two of them three-starred, one of which is often crowned "best restaurant in the world"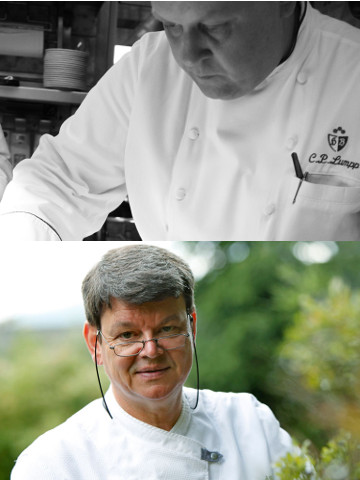 Chefs Claus-Peter Lumpp (above) and Harald Wohlfahrt (below) have put the Black Forest village of Baiersbronn on the culinary map with six Michelin stars between them. (Photos courtesy of Hotel Bareiss and Hotel Traube Tonbach)
London is proud to have two restaurants that each rank three Michelin stars.
Then again, so does tiny Baiersbronn, Germany, a collection of hamlets spread along the Murg River valley. Population: 15,000 and change.
That's right: chef Harald Wohlfahrt's Schwarzwaldstube in the five-star Hotel Traube Tonbach (Traube-tonbach.de; doubles from €315 online) and chef Claus-Peter Lumpp's Restaurant Bareiss (Bareiss.com) have both garnered that coveted stamp of culinary approval, a trio of stars from the Michelin Red Guide. In fact, Wohlfahrt has kept his for 23 years running.
Chef Jörg Sackmann at the Hotel Sackmann up the valley (Hotel-sackmann.de; doubles from €196 online) rounds out the local culinary powerhouse trinity with yet another Michelin star.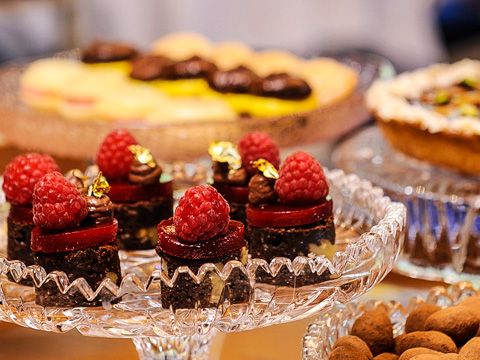 The dessert spread at the Bareiss Restaurant. (Photo courtesy of Hotel Bareiss)
Yes, this means reservations are hard to come by, but are well worth the effort—and the inevitable expense. (Expect to drop $200 per person, not including wine.)
Even better: You can take a cooking class at the Hotel Traube Tonbach. Prices on those start at €170. And hey: You never know. Chef Wohlfahrt's kitchen has turned out many master chefs over the past three decades, chefs who among them have amassed 60 Michelin stars at their own restaurants.
So get cooking.
Tips & links
Black Forest tourism information
How long should I spend in the Black Forest?
Give the Black Forest at least two days so you have plenty of time to take a decent day-hike or two as well as sample the cake and see some of the sights in the cities at its fringe.
Useful links & resources
| | |
| --- | --- |
| The Travel Store | |